At around 1 a.m. on Tuesday, Mikala Vish's home in Chelsea caught fire with her and her children at the age of 12, 6, 4, and 9 months – were inside. The fire spread so quickly and she was able to get three of her children out, through the smoke and flames. But her 6-year-old kid – Torin was still inside. Then she repeatedly ran into her burning home to save him.
Appreciating her heroic act, Chelsea firefighters -Lt. Derek Klink called it "the most heroic thing" he's ever seen, per the outlet:
Sometimes, people call us heroes. And in this instance, in no way were we the hero. Mikala deserves all the credit.
And Capt. Basar told that
She is an absolute hero for how she saved all her children.
In rescuing her children, Vish suffered second and third-degree burns to over 60% of her body. And her son – Torin also suffered burns "on his hands, feet, and back.". Fortunately, they are currently undergoing treatment at Michigan Medicine's burn unity in Ann Arbor.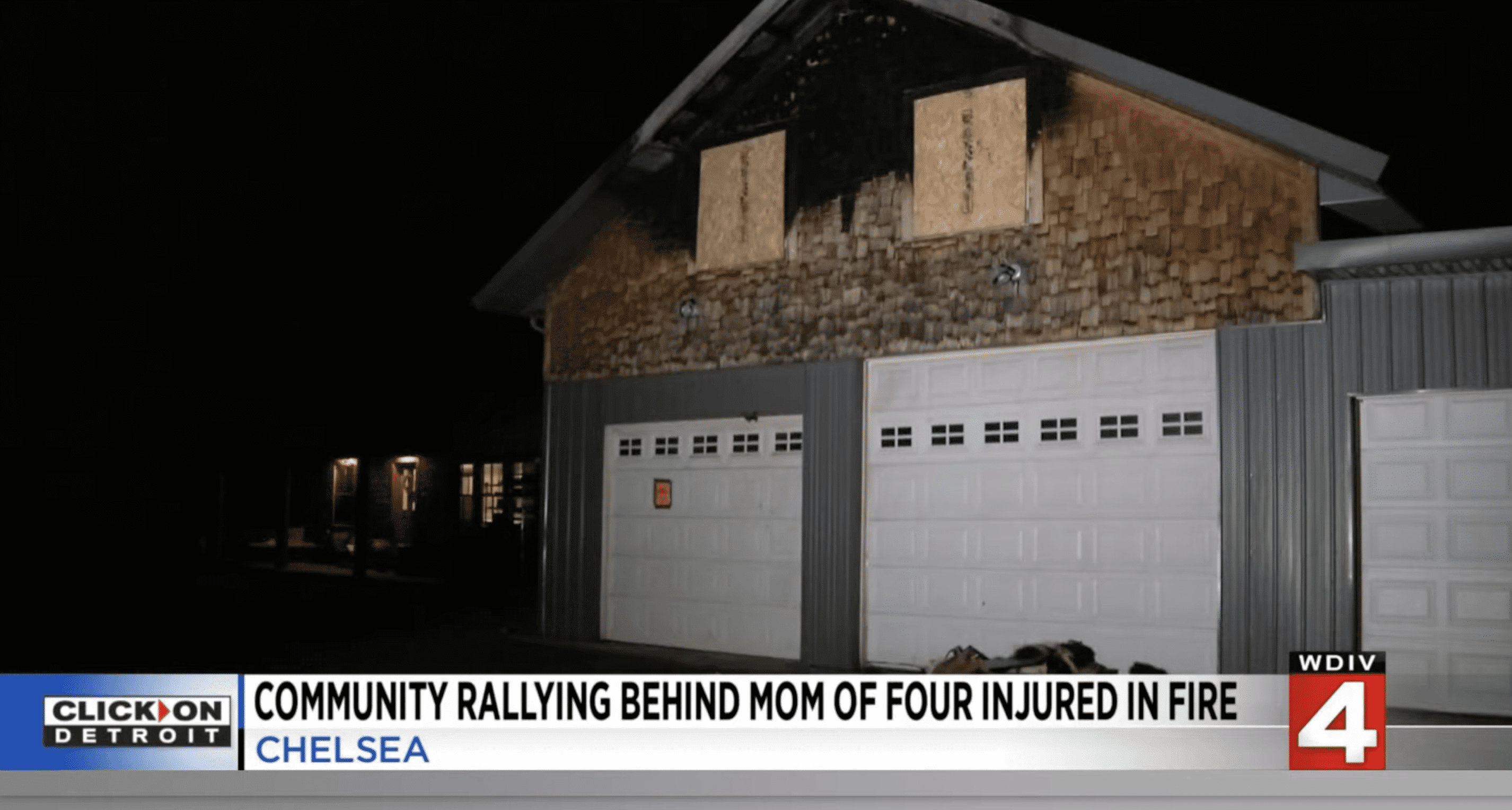 Check out our community at: https://bit.ly/3o4KfsB
Sutton – her mother, revealed that both Vish and Torin would undergo skin graft surgeries. And Vish might also remain hospitalized for eight months or more. Talking about her daughter's brave act, Sutton shared:
She is a woman of great faith and prayer, and I think that, along with her very spitfire personality, is what's getting her through, and it gives me the courage to know this is going to work (sic).
They are investigating the reason why the fire broke out. Unfortunately, Vish's family lost everything in the tragic fire. To help her and her kids, the wife of a Chelsea firefighter has set up a GoFundMe account.
I have never met the family, but after receiving approval from Mikala's mother, we knew we wanted to help in any way possible
Brynna wrote in a message on the online fundraiser.
We are teaming up with Chelsea Area Fire Authority Local 1889 to support them as much as we can.
Funds collected via the site will first be dispersed to Chelsea Area Fire Authority Local 1889 before going "directly" to the family, per the campaign description.
Please help to provide some relief to Mikala, and her four beautiful children, as she recovers from injuries she suffered in the fire
Brynna wrote.
As of Friday afternoon, over $75,000 has been raised toward the $100,000 goal.
Source: clickondetroit.com